Buying a home is one of biggest investments you can make. It doesn't just stop with your initial purchase either. Homeowners have much more responsibilities than renters and you will be expected to fork over more money to maintain your property over the years. For many Millennials like myself, the burden of homeownership might be either a turn-off or simply unattainable given the current state of their finances.
Until recently, homeownership was not in the cards for my husband and I either.
We wanted to pay off most of our debt first, build our credit and boost our savings account. Finally, things have been falling into place. My husband and I have been using credit cards wisely to raise our scores and mine is almost 800. In January 2016, we had a combined debt total of $44,983.14.
Now, we have three months of living expenses set aside and our combined debt just includes my husband's student loans at $14,578.14. With the minimum payment for the loans sitting it only $124 per month we feel more confident about pursuing homeownership and building up equity in the property instead of continuing to rent.
Even with the progress we've made, coming up with the down payment and money for closing costs plus any random surprises won't be cheap. Aside from saying no to avocado toast, here are five sacrifices we're making for homeownership in order to save more.
1. Dining Out
Dining out is something I try to limit regardless of what my goals are. If you don't stick to a reasonable budget, these expenses can easily get out of control. I hosted a savings challenge a few weeks ago and a friend of mine who joined in told me she realized she was spending $70 per month at Starbucks.
It's crazy how much little things like coffee add up when we aren't keeping rack of what we spend. Whether you're saving up for something big like a down payment or something smaller, a free online tool like Personal Capital can make it so much easier to track your spending and spot things to cut to help you reach your savings goal.
For us, our dining out ban includes coffee shops, take out, and restaurant meals unless it's for a birthday celebration. Brown bagging it instead of paying for work lunches is one of the most simple ways you can save money and you can save $1,000+ per year easily.
In order to stick to our goal, I've gotten much better with meal planning and prep. The biggest obstacle you'll face when trying to avoid restaurant food is lack of time and planning because it's convenient to just grab something quick for lunch or dinner.
If this is a challenge for you, you can try the free trial membership at $5 Meal Plan to get some ideas of what to include in your meal planning and how to simplify it.
I cook a lot of meals in batches and plan out what we're going to eat for each meal every day. I do all this on Sunday afternoons so we will be set for the week. If all else fails, we always keep a few frozen pizzas on hand for emergency meals. It's not super healthy but it's cheap and better than spending money on the alternative.
2. Gifts
We didn't realize how much money we were spending on gifts until we really investigated our spending. Between birthdays, Christmas and other holidays, we'd spend quite a bit on gifts amongst ourselves and others.
The biggest sacrifice we made was not exchanging gifts with loved ones for the holidays. We set expectations and focused on being present with family during the season and volunteering our time and talents instead.
As a result, I was able to throw an extra $1,000 into my savings account during the month of December. Aside from our birthdays, we won't really be indulging in gifts for any other occasions or smaller holidays.
3. Travel
To me, travel is more of a luxury and not a necessity so it's not a huge sacrifice, but it's necessary to meet our goal. My husband and I are sometimes invited to go places with friends but we politely decline. Normally, we will take 1-2 trips per year but we won't be going anywhere until we buy the house.
My son now gets two weeks of spring break and I thought about taking a small domestic trip but then I realized that even if I keep it at $300 – $500, that's money that could've went to our savings account instead so we will just have to entertain ourselves in our town until we secure our home purchase.
4. Underused Subscriptions
Another sacrifice we're making for homeownership is giving up underused subscriptions. I'm not a big fan of paying for monthly subscriptions anyway but as I examined our budget, I realized that we had a few…go figure.
We ended up canceling Amazon Prime and I gave up my kickboxing subscription when it ended in November. I enjoyed kickboxing as it was a fun way to exercise and socialize with people. But it was also hard on my body and I wasn't coming into class as much.
The fact that I was paying $125 per month made me realize that I needed to let it go at least until we buy our house and have more room in our budget. Thankfully, there are free apps like Trim that make it easy to find things, like underused subscriptions, and spend less on them.
I still value my health and wellness so I kept my unlimited gym membership at my local park district and only pay $27.50 per month to use the gym, take group fitness classes, run on the track, etc.
I don't really count my phone bill as a subscription, but it is a monthly bill that I found a way to decrease recently. I have Republic Wireless and I was paying $50 per month for unlimited talk, text, and a few gigs of data.
Republic Wireless recently announced cheaper plans that allow you to pay just $15 per month for unlimited talk and text + $5 per gig of data. I don't need a ton of data since my phone automatically connects to WiFi wherever I go, so I lowered my bill to free up about $30 per month.
It doesn't sound like a lot, but when I throw that directly to my savings account, it can help us pay for a home inspection, appraisal or even the moving truck.
5. Time
Finally, the biggest sacrifice my husband and I are making is time. We have several streams of income and we use most of our spare time to make extra money with them.
Aside from my husband's full time job, he drives for Lyft (you can get a $250 sign on bonus if you're looking for a good side hustle) and sells things online. I freelance, run a blog, and got a part-time job at my son's school last year.
Our income streams keep us busy as this is a season for hustling with very few days off, but we know it's only temporary and will pay off in the long run. Together, we earned about six figures last year (before taxes) and I know we can top that this year and buy a modest first home.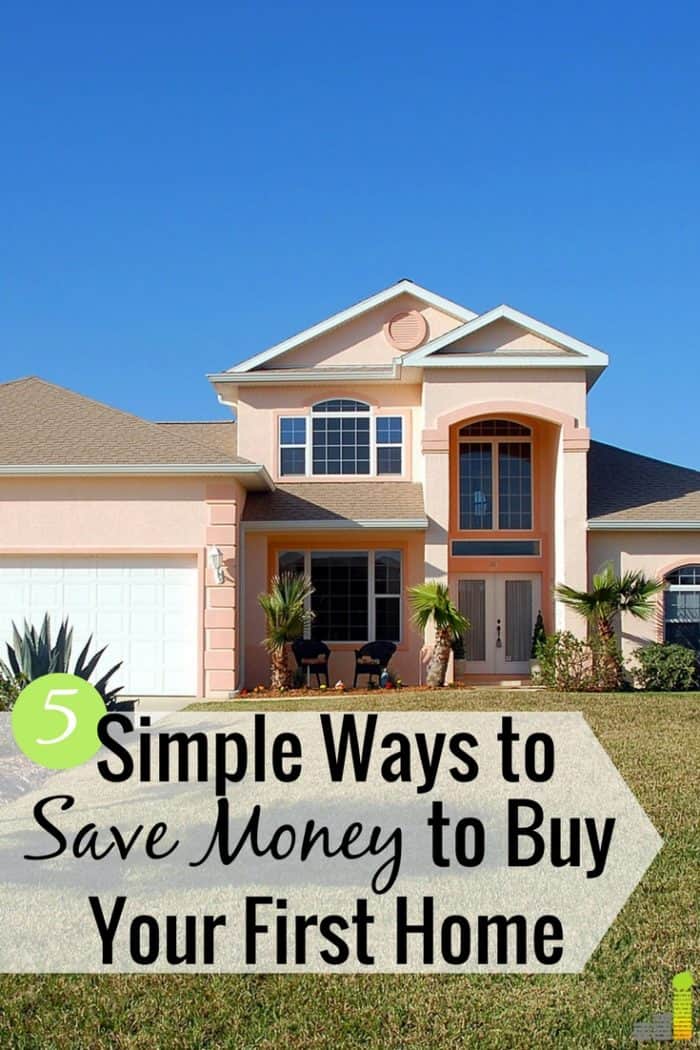 The Benefit Of Living Within Your Means
In a nutshell, a lot of our sacrifices are a result of committing to live within our means as opposed to inflating our lifestyle. We set a goal, and know that by spending less than we earn and hustling for a period of time we can reach it.
Buying your first home is a huge commitment and requires a lot of money, but if you're willing to make a few sacrifices, you can get there sooner than you think.
Do you have any big purchases you're saving up for this year? What will you be sacrificing in order to hit your goal? What is one thing you're not willing to give up to reach a savings goal?
The post 5 Sacrifices We're Making For Homeownership appeared first on Frugal Rules.
Source: Frugal Rules