The average millionaire reads two or more books per month. When it comes to working on your finances, reading the best personal finance books can help you improve your situation. Setting aside time to read in today's busy society isn't always easy but it's well worth it.
Non-fiction books, especially personal finance ones, can help provide you with the education and experience you need to improve yourself without having to learn the hard way.
If you're looking to manage your money better this year, here are the 13 best personal finance books to get you started.
1. Your Playbook For Tough Times
Donna Freedman's book provides a concrete "how-to" guide of specific ideas and instructions for implementing them. According to Donna, the book was designed for three groups of people:
Those already in tough times
Those who see tough times on the horizon (impending divorce, layoffs in their industry, etc.)
Those who want to "live lean to realize a dream" (entrepreneurship, early retirement, at home parenthood, etc.)
Lindsay, a freelance writer who blogs as Notorious DEBT has praised Freedman's book stating, "This book will more than pay for itself. I was cued in on the world of discount gift cards after reading this book, and we've since used them to buy some high-end food through Omaha Steaks for celebrations and stuff. We pair the gift card with a discount code sent out in our local mailer plus Ebates, and it makes the fancy steaks basically regular grocery-store priced. Just one small tip that's packed in there."
2. The Art of Money
Written by Bari Tessler, this best personal finance book challenges you to consider the possibility of "money healing." A financial therapist by trade, Bari recommends using your relationship with money as a gateway to self-awareness.
The need for more books like this is crucial since the foundation of personal finance is all about your personal relationship with money. As Bari says, "When we dare to speak the truth about money, amazing healing begins."
3. Broke Millennial: Stop Scraping By And Get Your Financial Life Together
Erin Lowry says she named her book after her personal finance blog of the same name – Broke Millennial.
Erin's work is one of the best personal finance books because it helps readers go from flat-out broke to financially stable. Refreshingly simple and hilarious, Erin's writing really shines through, particularly when she shares her personal stories and experience.
Millenial Transition Coach Jennifer Jackson, says the book is one of her favorites for young people just getting started with personal finance. "I loved how it felt like she was speaking directly to me in the book," Jennifer said. "It's very straightforward and easy to understand for young people."
4. The Index Card
Does finance seem complex and overwhelming sometimes? Award-winning financial journalist Helaine Olen and University of Chicago professor Harold Pollack wrote The Index Card to combat that feeling.
Their book provides an easy-to-follow action plan that works in good times and bad, giving you the tools, knowledge and confidence to seize control of your financial life.
Colin Ashby, personal finance blogger and world-traveler, says he loved how simple the book was to read and understand. "It expands on the viral index card photo that went around on the internet," Colin states.
"The way the authors explained everything made it easy to take in and implement. There are ten things you're instructed to do to improve your finances and then each chapter expands on it."
5. 99-Minute Millionaire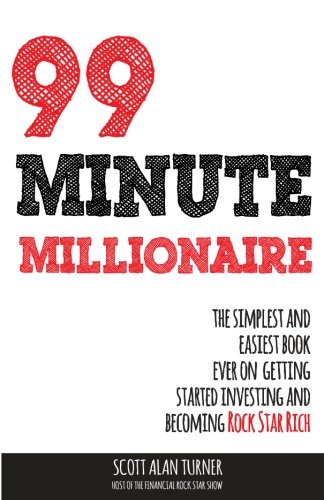 Scott Alan Turner wrote his book to teach readers about the core basics of investing in plain English. That goal alone is good enough to include it on the list of the best personal finance books.
If you've been worried about whether you'd retire or not or just need to learn how to start investing, this book is a great pick.
6. You Can Retire Early!
You Can Retire Early! was written by Deacon Hayes, founder of Well Kept Wallet, and is all about achieving financial independence.
What makes Deacon's work one of the top personal finance books out there is that it provides you with the skills and realistic strategies you can use to retire early and still have time to enjoy your life.
Step-by-step, you'll learn how to:
Develop a personalized retirement plan
Maximize your income
Understand opportunity cost
Assess and reduce debt
Select the right investment vehicles
Stick to the plan
7. Set For Life
Scott Trench wrote Set for Life to put the American Dream into perspective for readers. If you feel like you're stuck in the rat race and tired of it, his book is for you.
Scott describes creating a 'financial runway,' which is enough readily accessible wealth to allow you to survive without work for a full year, then five years, then for life. The book is one of the top personal finance books because it offers a 3-step guide that shows readers how to:
Save more income – 50+ percent of it, while still having fun
Double or triple your income in three to five years
Secure "real" assets and avoid "false" ones that destroy wealth
8. The Simple Path to Wealth
I read the Simple Path to Wealth last year and thought it was excellent. JL Collins, who's been happily retired since the '90s, shares the simplest strategy to build wealth by investing.
The book breaks down complex financial terms and topics and explains why and how you should set aside enough money to build your nest egg depending on when you plan to become financially independent.
The fact that this book also discusses getting rid of debt, how to build up emergency savings and how the four percent rule works when withdrawing your money during retirement years makes it worthy of inclusion on our list of the best personal financial books out there.
9. The Pouchplan Budget
Written by Mitchell Walker, The PouchPlan Budget explains how to take a streamlined approach to budgeting. The method explained in the book is intended to provide 95 percent of the benefits of traditional budgeting with only five percent of the effort, time and cost.
This is one of the best personal finance books because it explains how readers can take action quickly and in so doing, take their finances to the next level.
10. Freelance to Freedom
Freelance to Freedom was written by Vincent Pugliese. I must admit, I'm pretty obsessed with this title. While many people who struggle with money either have an income or spending issue, most people have both.
Thus, making extra money in a flexible way like by starting your own side business can be a great way to improve your finances.
I love how Vincent uses his own story as testimony in this book while encouraging others to earn more through entrepreneurship. That alone makes his book one of the best personal finance books on the shelves today. Vincent and his wife were stuck in dead-end newspaper photography jobs, in debt, stressed, with a baby on the way while making $15 an hour.
Out of desperation, they started a photography business and in less than four years, they grew their business to pay off all of their debt, including their home and left their jobs for a life of freedom.
11. Ballin' on a Budget
Aside from having a great title, Angel Radcliffe's Ballin' on a Budget teaches you smart ways to enhance your savings and embrace life on a budget.
This is one of the top personal finance books because it shows you how to create a budget the right way and understand major concepts of budgeting along with how to analyze what you're spending your money on and ways to eliminate unhealthy spending habits.
12. Wealth by Virtue
Wealth by Virtue by Chad Gordon breaks down a wide variety of financial topics including banking, investing, real estate, taxes, and more.
This book presents a long-term approach to specific financial choices and includes full-color charts and tables supporting points like renting vs. buying a home.
Readers have described this book as a fun read given the author's down-to-earth style of writing and anecdotes. At this point in the article, you may have spotted a trend with the best personal finance books: they all share an ability to present complex financial concepts in a fun, straightforward and easy to understand way.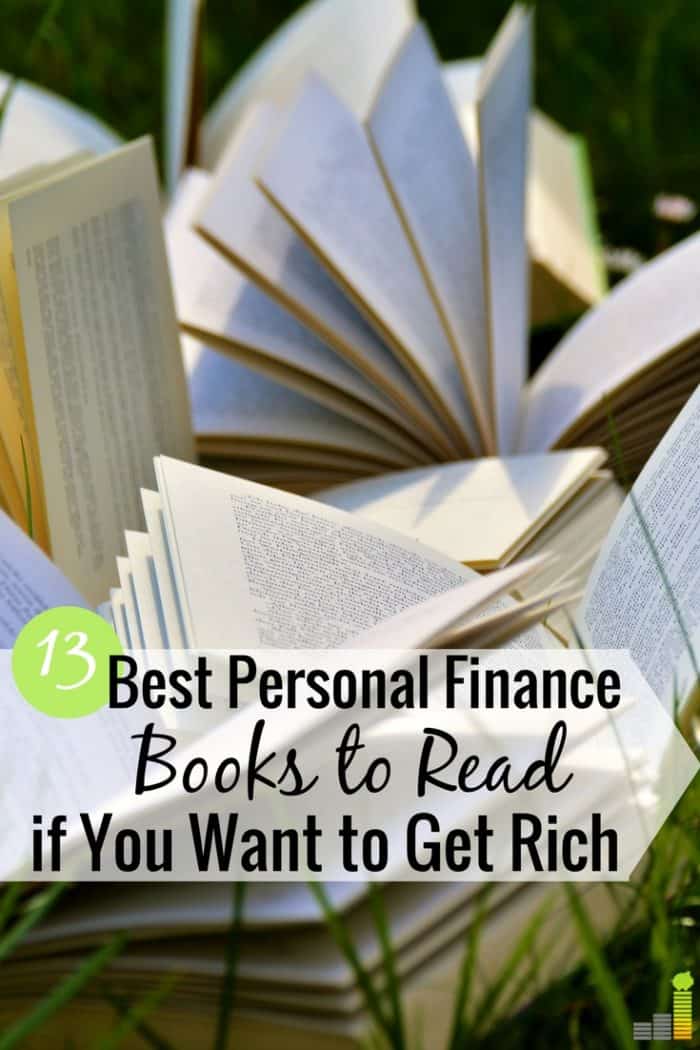 13. The Latte Fallacy
Most of us have heard of the latte factor but Vince Scully's book challenges the idea that giving up your morning latte is the key to achieving financial freedom.
If you're looking for financial tools that work with your lifestyle, rather than against it, then this book is for you. You will learn how to take charge of your finances so you can live the life you want with the money you have.
Now that I've given you plenty of the best personal finance books to read over the next few months, I want to hear from you!
Have you read any books from this list? What are some of the best personal finance books you've read to help with managing your money? What are other resources you use to improve your financial literacy?
The post 13 Best Personal Finance Books to Help You Manage Money Better appeared first on Frugal Rules.
Source: Frugal Rules